April 30th, 2012 by Kayce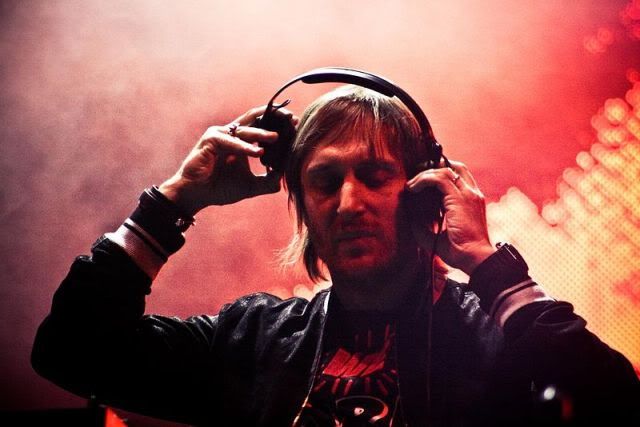 David Guetta in a concert in Mexico during his worldwide tour "One Love Tour".(Photo credit: Wikipedia)
It was only a few years ago that Cricket's Muve Music was the new kid on the block, but it didn't take long to establish some serious credentials. Now Muve boasts half a million followers and a library containing millions of songs.
While a big track selection is sure to have all your musical bases covered, that wasn't enough for Muve, who took things one step further. Each month, they release an exclusive compilation album from some of the biggest names in the music industry.
Getting the Latest Exclusives
Muve Music has already lined up an impressive roster of musical talent for their subscribers; Estelle, Diggy, and Young Jeezy have all teamed up with Muve to produce exclusive tracks, commentary, and albums. Muve is always coming out with something new for their subscribers who only have to check out the Music Lounge in the Cricket Community website so they won't miss out on exclusive or limited time stuff.
Just for the Subscribers
From Headliners, featuring the hottest and most current names, to First Artists, featuring big names in the making, Muve knows how to put together special content, partnering it with only the best. Check out what Muve has up its sleeve, just for their subscribers:
The Mellow Muve Compilation Exclusive

. Muve teamed up with one of the hottest new hip hop labels to give users an amazing album crammed with indie hip hop and soul talent. Artists like Apollo Brown, Gensu Dean, Oddisee, and yU skillfully combine pumping beats and killer vocals with true American soul for an album that could be the soundtrack to every man's life.
David Guetta. One of the best known DJs in the world, David Guetta has brought electronic to a wider audience with major hits like 'I Gotta Feeling' with the Black Eyed Peas and 'Titanium' featuring Sia. Now, just for Muve users, the DJ king recorded an exclusive Muve Sessions album, complete with commentary. If that wasn't enough to get you on the dance floor, then his exclusive mix 'NBTB – Muve To The Beat' will surely entice your moves.
Diggy. Son of Rev. Run of Run DMC fame, Diggy has taken to the recording studio just for Muve subscribers to record an exclusive Muve Sessions album. 'Unexpected Arrival' will prove why Diggy is making a name for himself as one of hip hop's hottest emerging talents.
For subscribers who want to find all of Muve's latest exclusive content, all you have to do is check out Cricket's Muve Music site, and tune into Muve on Twitter and Facebook. For those who are not yet subscribed onto Muve Music, these exclusive benefits and the possibility of getting updated songs all the time, is likely to be very attractive for anyone who loves music.