August 15th, 2011 by Kayce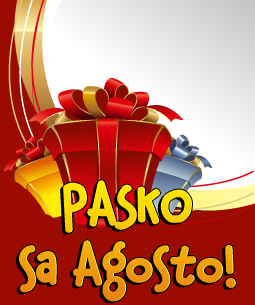 The spirit of Christmas is here this month of August as I will be giving away $50 Paypal cash to my one lucky follower! This is my way of thanking you my dear followers and readers of my blog. I'm glad to be part of the blog caravan giveaway for "Pasko sa Agosto" where we will be giving away lots of goodies, stuffs and cash prizes.
To join my giveaway, please visit my main blog and click this link  My $50 Cash Giveaway for the mechanics.
This giveaway will end on August 31, 2011 and the winner will be drawn via random.org. So, what are you waiting for? Join Now!