April 16th, 2012 by Kayce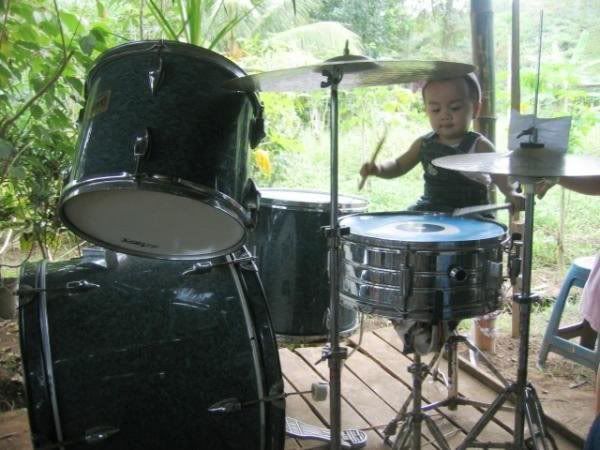 Oh I miss those days when my little baby who is now a little lady who loves to play drums. I think she was 2 years old at this photo. Right after our church service, she wants to sit at the drums stool and start playing drums and making sounds with those tom tom, Bosphorus Cymbals Drums, hi hat and snare drum.She loves to follow what her drummer Uncle is doing.

Its a great start to encourage our little kids to help develop their talent and have a go at the instrument they feel that they are most passionate about.  Whatever they choose,  I'm sure they will enjoy making music and have fun in it.